Generating a Course Report
The Course report provides insight into how a specific group is progressing in completing a course.  It is accessed by selecting the Course menu option under the Reports pull-down menu.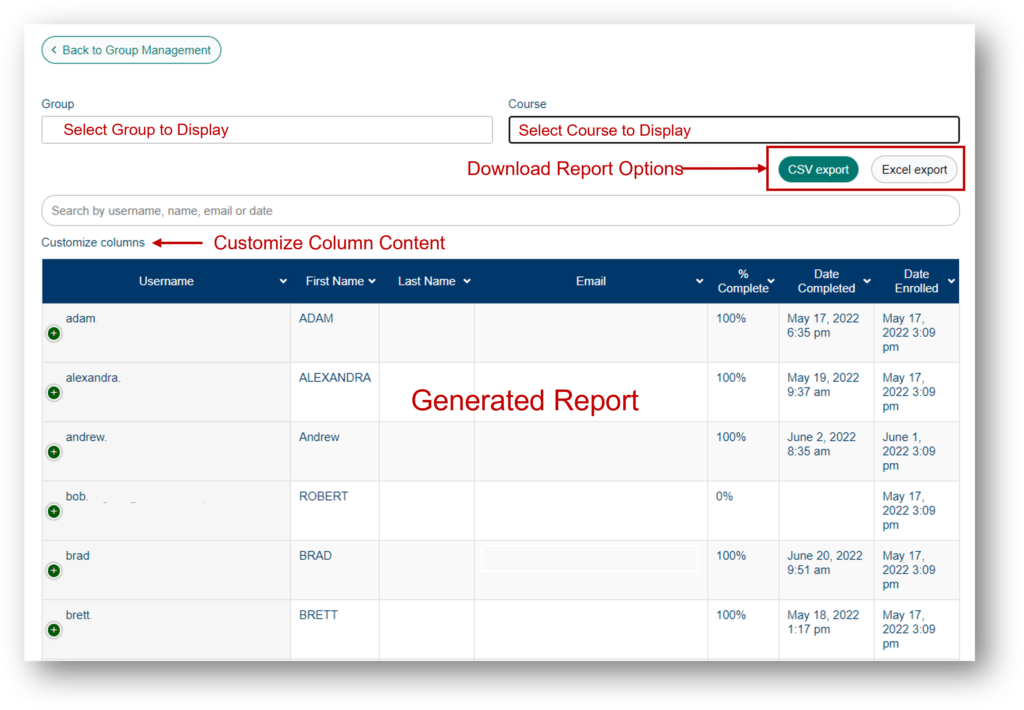 The report is generated by selecting the group from the Group drop-down menu and the Course from the course selection drop-down menu.  This will generate a table showing the groups progress related to the course.  The report can be downloaded in either CSV or Excel spreadsheet formats and the columns can be customized by the Group Leader as desired.