Generating a Challenge Report
Excelerate uses the term Challenges rather than quizzes throughout the course content.  There can be multiple challenges for each course and the Challenge Report to the groups progress in completing the challenges as indicated in the following figure.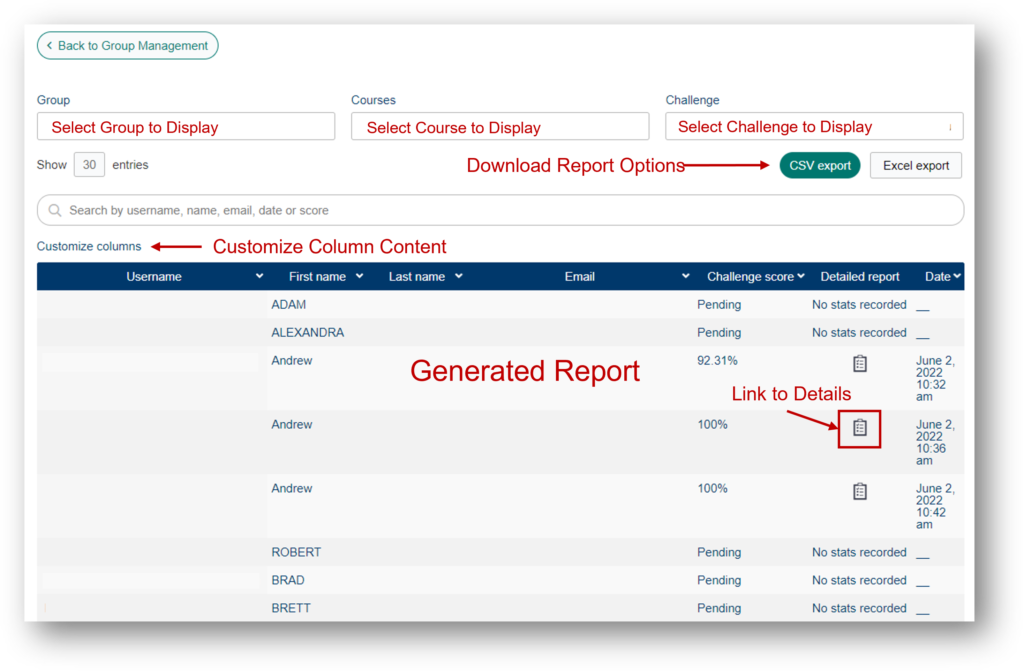 The course is generated by selecting the group, course, and specific course challenge in the drop-down menus provided.  A report will be generating detailing the specific users progress in completing the selected challenge.  Additional details can be obtained by selecting the Link to Details document icon associated with the specific user.