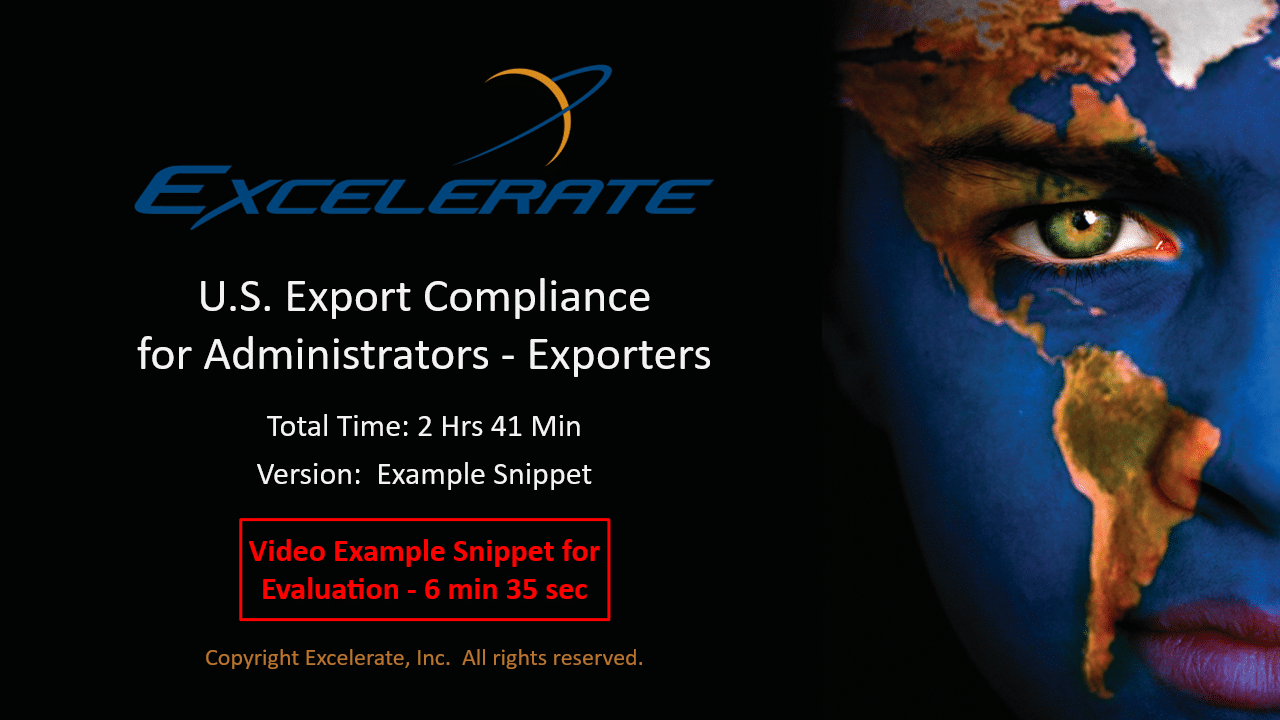 This course provides a practical approach to establishing and administering an Export Compliance Program (ECP) which is required for your organization.  The course lessons are adjusted based on the selected category.  All content includes export compliance associated with the U.S. ITAR and EAR.  Our Export Compliance for Administrator course has the greatest detail for those that must administrate export export compliance.
Administrator Export Compliance Training
Category
EXPORTER
Duration:  ~ 2 hrs 42 min
Frequently Asked Questions
The export authorities require that all companies establish an Export Compliance Program (ECP) related to controlled exports from the USA.  The top ECP requirements are to be Registered, follow a Technology Control Plan (TCP), perform regular audits of the TCP, and conduct training for all staff.  Establishing an ECP isn't an option but a requirement.  
Our course content does not cover the unique aspects of export compliance present in every organization.  This is why it is important to identify a person who can answer questions unique to your situation. 
For instance, what are the proper disposal procedures for export controlled drawings in a manufacturing facility.  Our course will inform you that you need to safeguard such material but your specific procedures for doing this is what you will need to establish and communicate to the organization.
Certainly, a .pdf copy of the material will be available for download for each course.  The material is copy written, proprietary to Excelerate, and will be the same version as the video presentation.
Have more questions?
Reach out and let us know how we can help - we enjoy hearing from you!