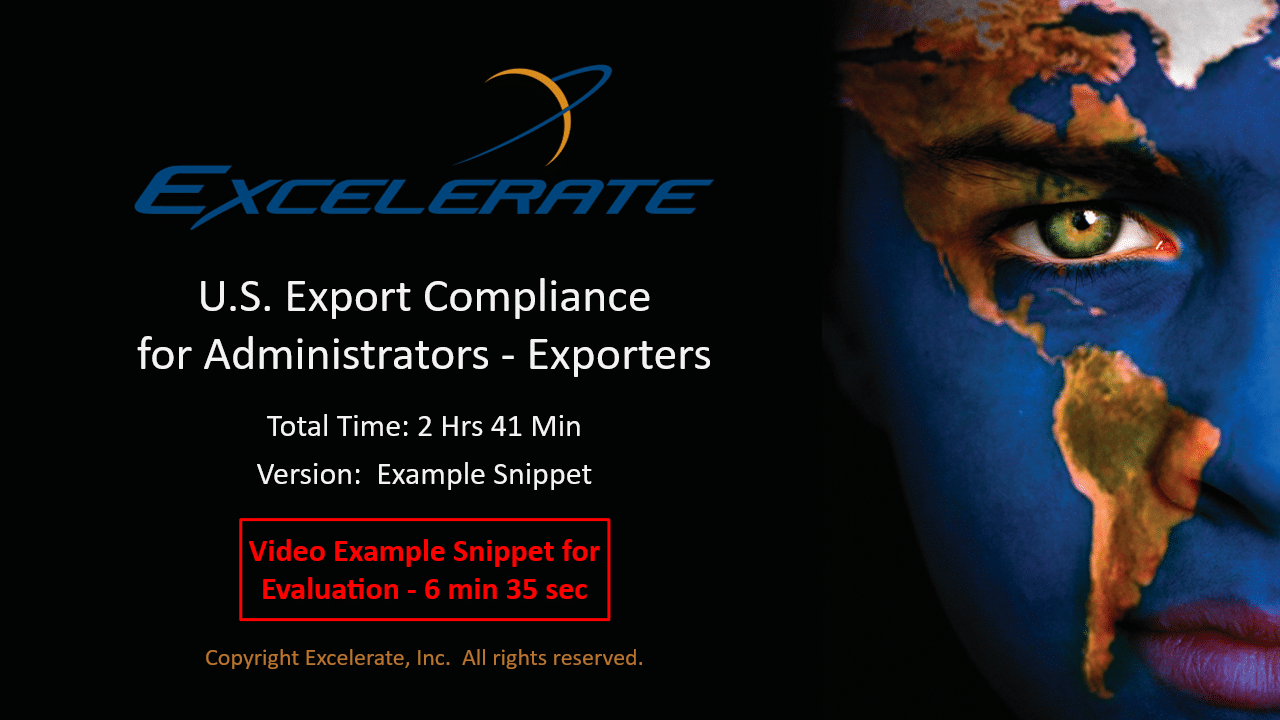 New hires to your organizations need to be oriented to the needs for maintaining export compliance.  This short video provides a quick overview to ensure that your new employees understand their immediate requirements for maintaining export compliance.
New Hire Export Compliance Overview
Technology Control Plan (TCP)
Technology Control Plan (TCP)
Technology Control Plan (TCP)
Frequently Asked Questions
The U.S. has two sets of regulations related to exports - the Export Administration Regulations (EAR) and the International Traffic in Arms Regulations (ITAR).  Export Compliance is ensuring that you abide by these regulations in working with foreign people and organizations. 
Most certainly the New Hire course is important.  An organization must communicate the requirement of export compliance from the start which the New Hire video achieves.
Certainly, a .pdf copy of the material will be available for download for each course.  The material is copy written, proprietary to Excelerate, and will be the same version as the video presentation.
The Learning Management System (LMS) option is certainly best from an export compliance record keeping perspective and the easy administration of export compliance training to a larger group.  The LMS Group Leader can assign training to individuals or groups then monitor their progress to completion.  It is a nicely integrated way to distribute video based training throughout an organization.
Single View is beneficial if you have a smaller group need where you can gather everyone in one location to view the training.  Record keeping of training received will be done per your export compliance process.
Have more questions?
Reach out and let us know how we can help - we enjoy hearing from you!