Excelerate provides a function to allow Group Leaders to remove users from the selected group.  The Remove User(s) button appears when a user is selected in the left column of the Enrolled User list as shown in the following figure.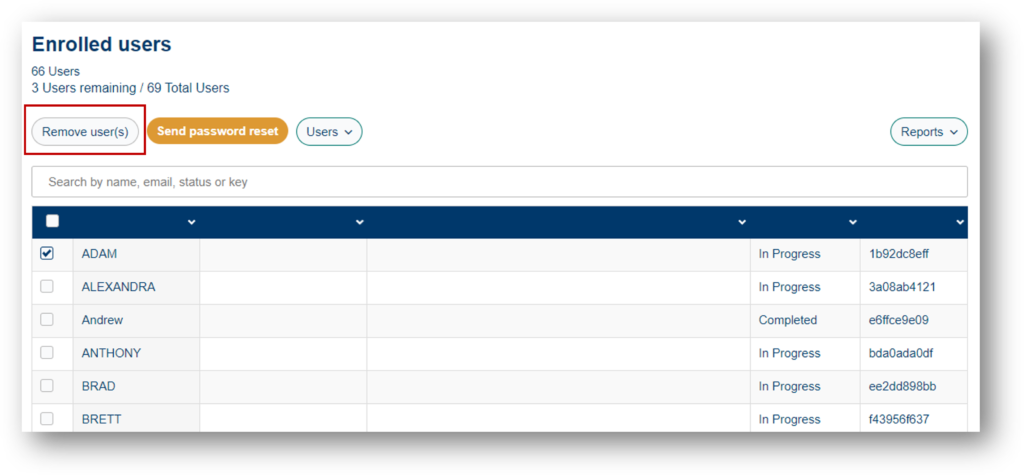 Users, who did not complete the course, will be removed from the course once the Group Leader confirms their removal. Once removed a new seat will become available to add another user.
Users who completed the course cannot be removed from the group. They can be added to other groups as desired by their seat will not be unallocated if the user completed the course.