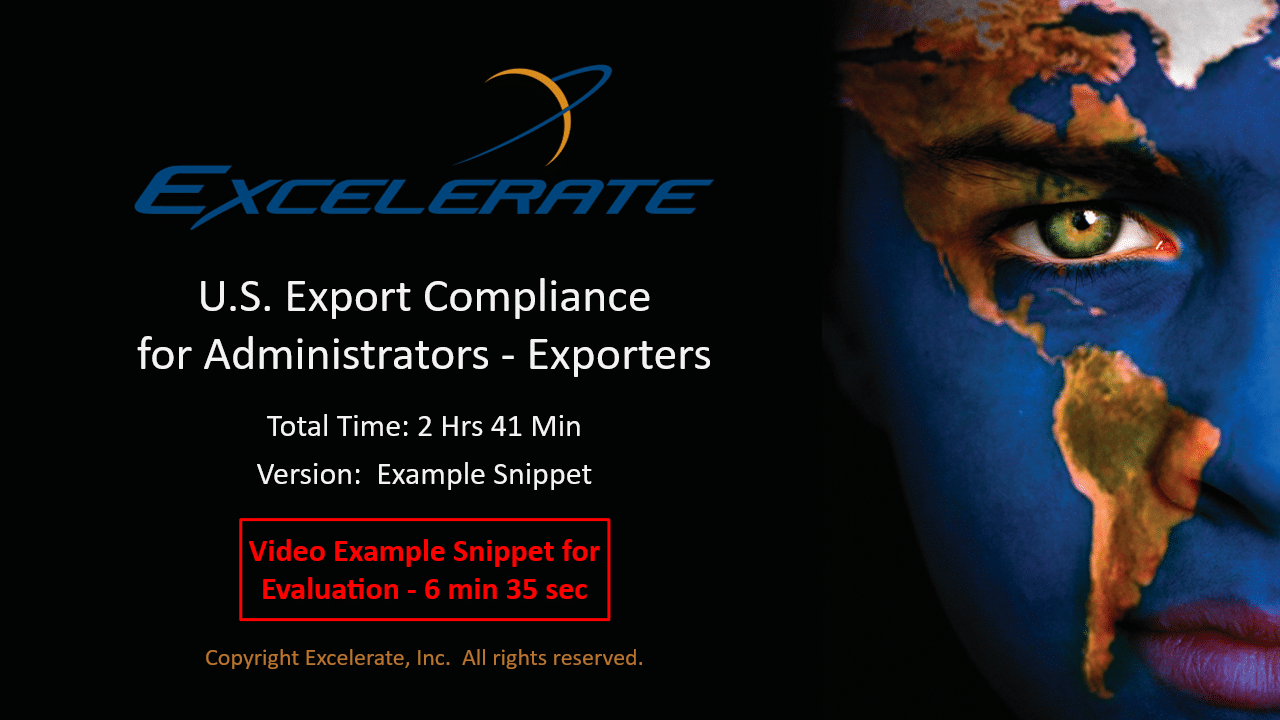 The export regulatory authorities identify consistent compliance training as the key factor in remaining export compliant.  Our Export Compliance Refresher Course provides the necessary information to stay engaged with the requirements of export compliance and provides a mechanism to communicate changes to the ITAR and EAR regulations.  Everyone in your organization should receive refresher training at least annually.
Refresher Export Compliance Course
Category
Non-USA Organization
Have more questions?
Reach out and let us know how we can help - we enjoy hearing from you!