Lessons are listed at the bottom of the course page under the label "Course Content".  Select a Lesson form the Course Content list to begin.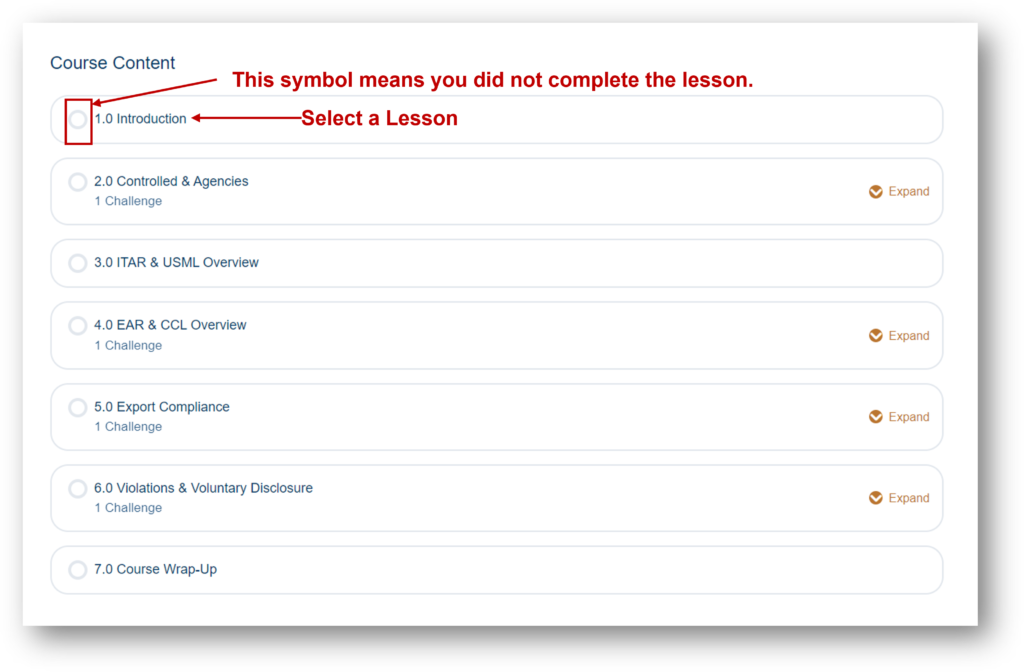 The Lessons and following Challenge questions must be executed to complete the course.  You can access completed Lessons and Challenges but you cannot jump ahead.
Once a Lesson is selected, you will be taken to that Lesson associated with the course.  In this example, the Introduction lesson was selected.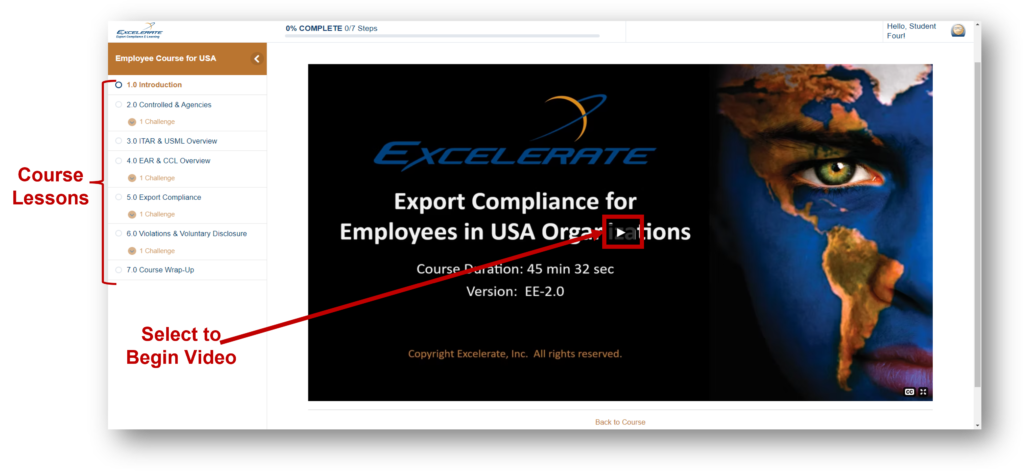 This will begin the video which you will watch from start to finish. You can pause the video during play but there are no options to forward or rewind. You should be able to resume where you left off if you leave the video during play but this feature is computer configuration dependent.
The course Lessons are provided at the left of the video. Lesson will progress automatically as they are completed. Some lessons will include Challenge questions at the end which you will need to complete before progressing.