A set of Challenge questions are provided throughout the course work with the goal of emphasizing and adding depth to the lesson content.  You will be required to complete each Challenge by answering all questions correctly.  If not, you will cycle back through the questions until you achieve a 100%.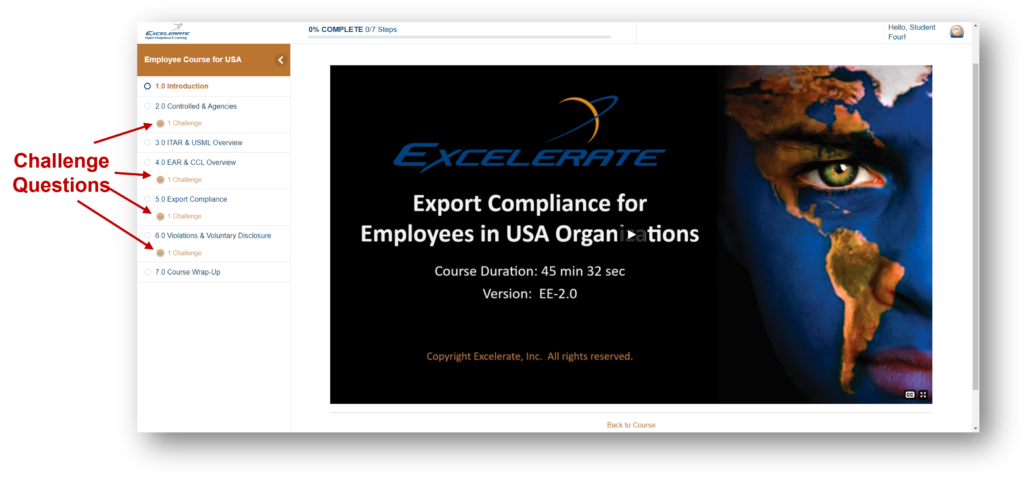 Access to the Challenge questions will open at the bottom of a lesson once you complete the video.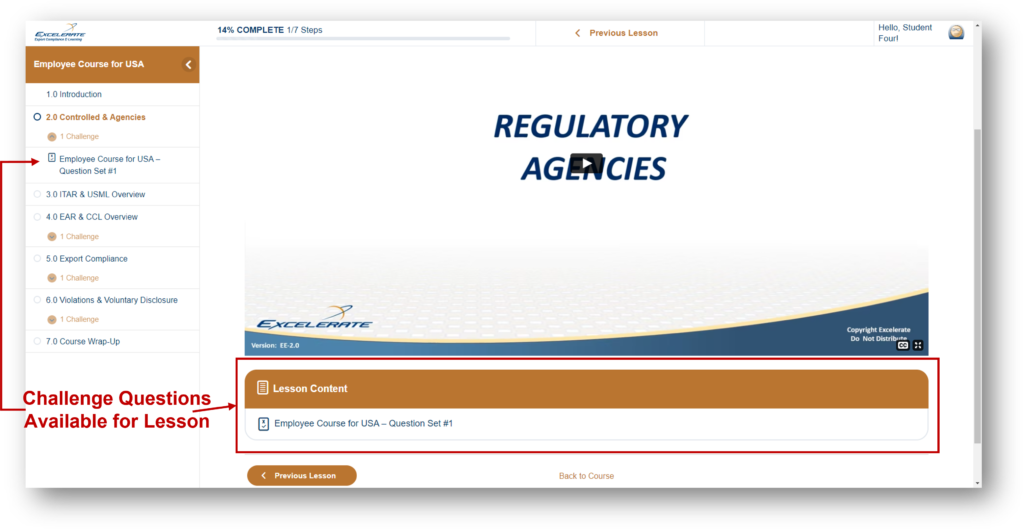 Once selected you will be taken to the Start Challenge button which you will select when you are ready.

The first question will appear.  You will select your answer then click "Check" to see if you were correct.

Correct and incorrect answers will be indicted by a color change and an indication that the answer was incorrect down in the additional content information.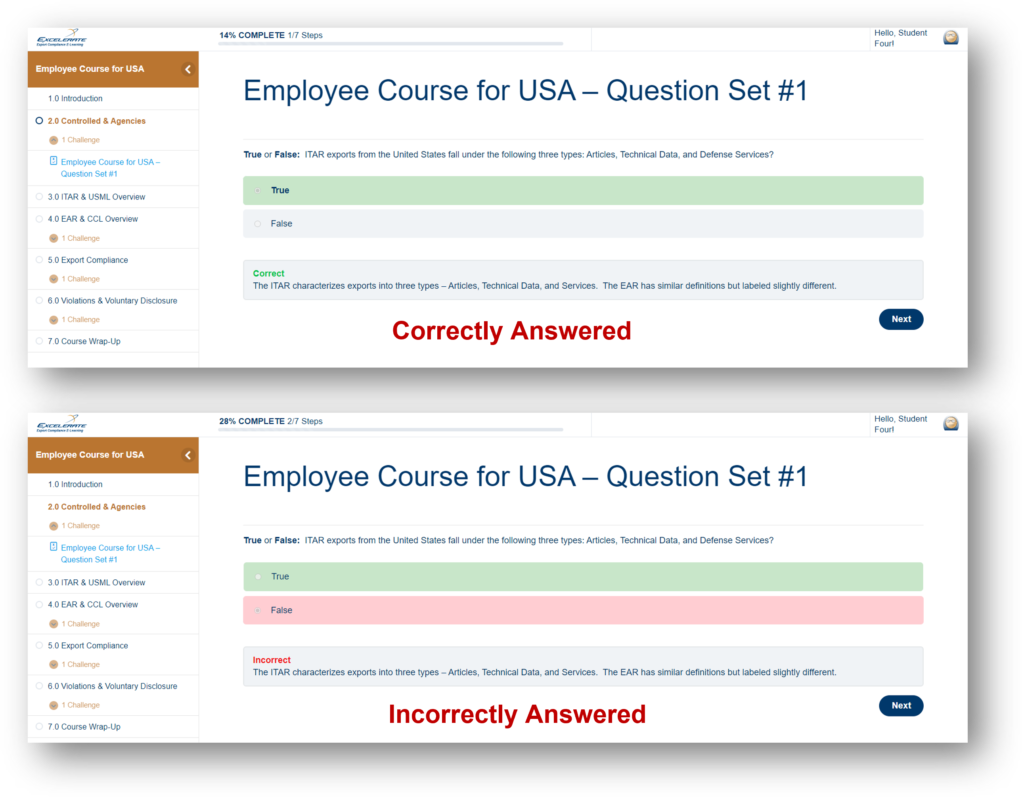 The Challenge is successfully passed when all questions are answered correctly.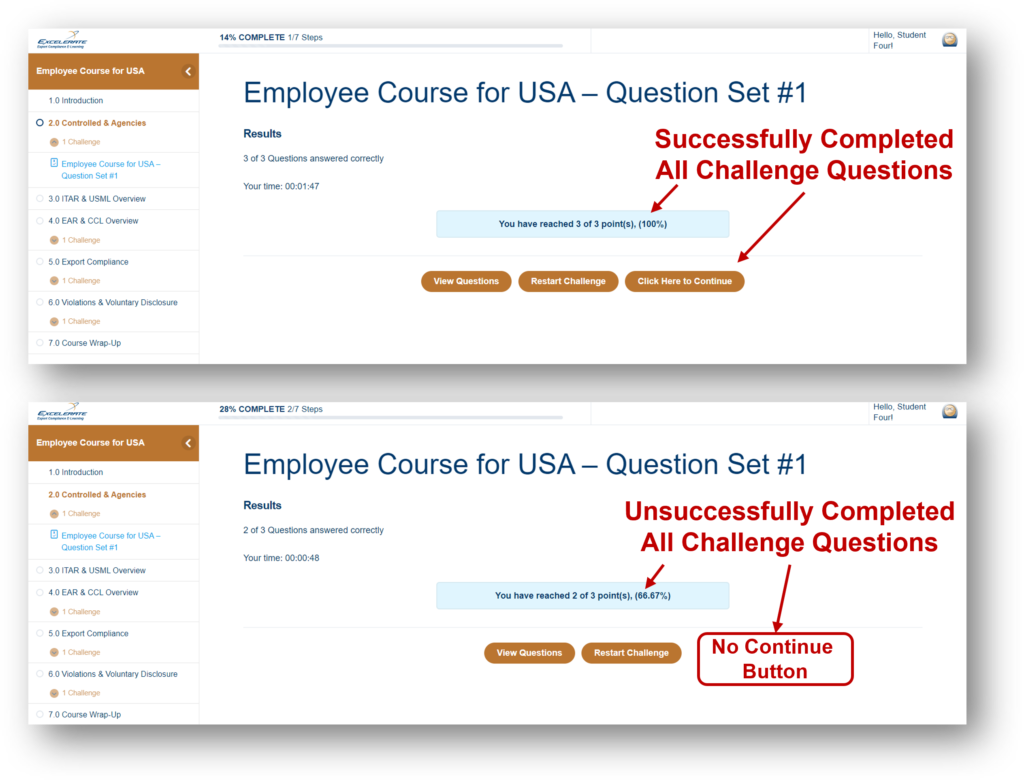 Unless you see a "Click Here to Continue" button you will need to "Restart Challenge" to answer the set of questions again.
Upon successful completion, you will be taken to the Course page where a Certificate of Completion will be available.